You are invited to:
follow us on Facebook: Compassion Ranch.
follow us on Instagram: Compassion Ranch.
donate to support feed and care of animals and/or programs with animals to educate students to develop compassion, courage, and more character traits to reduce animal abandonment.
send a message by email or call with ideas, questions, or expressions of interest.
visit the animals and get a briefing plus handout about the animals and our mission.
Together, we can improve life for animals and people.
~David
Doc@CompassionRanch.org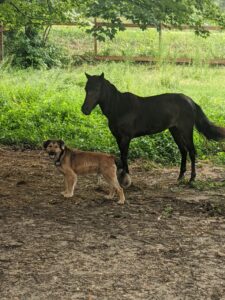 Email
Phone
205.422.6484
Address
Central Alabama. North Chilton County three miles from Highway 31.
We host guests most Wednesdays and Saturdays. Other times better for you? Tell us.