If you value animals getting second chances with compassionate care
& students learning to care more and abandon less,
you can have impact on this and future generations.

you can DONATE SECURELY USING PAYPAL or your favorite Bank card for Compassion Ranch
or other programs provided by 501c3 Life Leaders Institute.
Triple D Ranch & Farm donates use of the land and shelters for the animals.
Mailing address:
Compassion Ranch
Attn: Dr. David Dyson
354 County Road 33
Calera, Alabama 35040
You can support any of these or where the need is greatest:
Food for horses, ponies, donkeys, dogs, cats, goats–sponsor monthly or donate as you wish via PayPal or shop at Amazon, Chewy, Tractor Supply.
Programs to help students experiences & education to develop character traits courage, compassion, patriotism…supporting teachers & parents.
Free online materials you can use teaching character traits–Alabama mandated to teach 25 character traits over 25 years ago
Rescue work with law enforcement for animal cruelty and public safety plus advocacy for improved laws.
Speaker or teacher for schools, civic clubs, animal support groups, patriotic organizations or provide resources to their schools, teachers and speakers….
Help us help caregivers with emergency food and/or fencing to get dogs off chains.
Provide services to other nonprofits, such as host their volunteers for training, events, distribution of food and supplies.
Donate Food and Supplies Needed by Animals on the Wish List at Amazon.com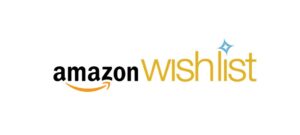 Support Compassion Ranch of Life Leaders Institute while you shop on Amazon!
Donate food and supplies needed by animals directly from Chewy.com !
Purchase animal food at Tractor Supply for pick up by Compassion Ranch
Purina Strategy: https://www.tractorsupply.com/tsc/product/purina-strategy-professional-formula-gx-horse-feed-50-lb-2800781
DuMor Equistages (made by Purina for Tractor Supply): https://www.tractorsupply.com/tsc/product/dumor-equistages-equine-feed-50-lb-bag?cm_vc=-10005
Senior Feed: https://www.tractorsupply.com/tsc/product/dumor-senior-equine-feed-50-lb-bag?cm_vc=-10005

Request a copy of The Animals of Compassion Ranch (animals, purpose, programs…)
or our Ranch Plan (mission, vision, Goals…) sent by email: Doc@CompassionRanch.org
"Thanks for all you do for our furry four-legged friends."
Martha and Randy Davis (Daphne, Alabama)
Our summary story as a nonprofit:
1988: Dr. David Dyson began private practice with professional services to nonprofits, coaching clients, public corporations (after graduating doctoral studies)
1992: The Personal Leadership Association was founded giving seminars and services to the public (Plan for Life, Personal Leadership…)
2001: After the September 11 attacks on America, the nonprofit added Patriotism in Action and changed the registered name to Life Leaders America.
2012: Applied for 501 c3 status to receive charitable donations to expand work, including the campaign to the US Senate for Alabama's Veterans Day history.
2017: Moved to a farm & ranch in Central Alabama, expanded care of animals & teaching character traits, soon launching Compassion Ranch.