Wish Lists
8 horses use the main barn and corral. In pastures, paddocks, corrals, yards, and barns we feed 15 equines, 7 dogs, 10 cats, and 2 goats.

Food and Care
needed for Animals
Compassion Ranch buys food and supplies mainly through Tractor Supply or WalMart for pick up by us or through Chewy and Amazon for shipment to us.
you can buy directly for animals
Chewy.com: Shop for dog and cat food, some horse feed. Click the icon.
Chewy has a "Give Back" program that provides a web page for our Wish List of their foods and supplies used for the Animals of Compassion Ranch. You can see priority items online, pay privately. Chewy sends us notice of donated food or supplies on their way. Plus, they keep a running total for how much has been donated so we can share results with partners.
Amazon.com: shop the wish list mainly for dog and cat feeds, plus supplies. Click the icon: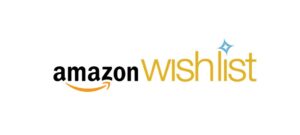 Tractor Supply: has a new improving wish list program and Compassion Ranch is among the first to use one. Click the icon. They may require you to take a minute to set up your online account so they have your contact info to send receipts. Designate Compassion Ranch to pick up in Montevallo.
15 equines (horses, ponies, donkeys) eat 10,000 pounds of hay most months, especially during winter. Hay provides roughage and variety. In the photo Indy is behind two round bales of hay, which weigh about 800 pounds each. Donations of money help us buy hay, plus food and supplies not donated, in addition to water, electricity, fuel, equipment, and more to serve the animals. Have impact. Donate money for the mission.
More about Suppliers of Food, Materials, Supplies
Chewy
You can see pictures of products on the Wish List page and add to your cart for Chewy to ship to us:
Horse feed: 1)regular pellets high in protein, fiber, fat and 2)senior feed with high fat (easier to chew and more fat to help with weight…)

Medical supplements: Glucosamine for joints, arthritis

Supplies: fly repellent for horses and donkeys, mane detangler, grooming supplies…

Dog food: dry Purina One for adults, plus wet food to supplement…

Cat food: dry food fish or chicken and wet food to supplement…

Goat feed: 50# bag formulated for goats
Tractor Supply
Items you can purchase online for pick up by us at the Montevallo store:
Horse feed: 1)Purina Strategy or Tractor Supply brand DuMor

EquiStages 2) Triple Crown Senior, DuMor, or Purina

Senior Feed
Dog food: Purina One—1) Adult Skin & Coat or Sensitive System Formula; 2) canned wet food
Cat food: 1) Purina One—Sensitive System Formula or similar; 2) canned wet food
Goat feed: 1) Purina or DuMor, 2) minerals, 3) probiotics
Pasture grass seed: 1) bermuda, bahia, 2) winter rye
Welded wire fence rolls: 5' tall, 2×4 inch spaces, 100 feet
T-posts 6 ½ feet
Hay Supplier (he likes to stay private)
Round bales (800 pounds) picked up or transported to farm and put in pastures or stored. 3 per week. We pay for hay, transport, and handling.
Hay can be donated (horses typically eat bermuda, bahia, and mixed grasses).
With donations, we also purchase at these stores and businesses
Marvin's Building Supply
Lumber: 4×4, 2×4, 2×6
Sakrete 60 pound bags
Gate and fencing hardware
Equipment repairs & supplies: Stihl chain saw, pole saw, weed trimmer…
Garrison's Farm and Home Center
Pasture grass seed: special blend of grasses to help us grow year round to add food security when hay suppliers have shortages (up to 500 pounds)
Water trough, heated water trough
Lime natural fertilizer
Hay
Wal-Mart
Carrots, apples…
Flea and tick spray, shampoo
Dog and cat food
Equipment Dreams to Operate Better
(perhaps you have one of these that works well though you no longer need it and may wish to feel good donating)
Pressure washer to clean truck, tractor, water troughs, patio, house sides…
Generator to use for electrical tools away from the house and barn or small quiet generator to use at the Farmhouse to support events when electricity fails
Truck to transport trailer and use off the farm so the old truck can stay on the farm
Horse Trailer to

transport to vet hospital,

help law enforcement, travel to educational events
Tractor with front end loader, backhoe, 4WD to move hay, manure, dirt, logs… plus dig watering holes, graves so animals get prompt attention and dignity
Riderless horse tack to use for patriotic events with horses honoring warriors who cannot ride again
Bonus items to make our visitors enjoy the experience more:
Jeep to get into spaces with tools and supplies the farm truck will not go plus tours
Horse drawn buggy or horse drawn wagon
Volunteers Have Impact on Quality of Animal Life and the Ranch used by Animals and People
Horse: groom mane, tail, and coat in a corral or help walk a horse to the trail course or training corral to practice leading and ground manners while you and the horse enjoy bonding, then brush mane and tail and/or bathe (this may be on your own or with another volunteer or while Doc trims hooves…), or just sit near them and keep them company. Enjoy connecting and caring for an animal. Equine coaching can enrich life for those seeking.
Dogs: walk a dog to a pen, play, brush, wash, or give TLC, enjoy.
Goats: play, keep them company, brush or bathe, help us improve their spaces.
Cats: keep them company, pet one or more, help us improve or care for their spaces.
Carpenter: advise and lead building/repairing animal shelters–North Pasture horse shelter (trim metal roof, build shelf, add space for barn cats… Multi purpose pen needs top to use by dogs or cats or chickens…Stable/shelter likely for donkeys or ponies…Barn improvements (medical stall, feed and supply room, install sink…).
Ranch Hand Labor: care for the barn and pastures…help us pick up logs, limbs, and sticks to stack firewood or to bonfire piles to use the wood and clean the pasture to grow grass. We cleared thousands of dead trees and others limiting the pastures, plus more trees have fallen during storms. Clearing the limbs will help us bush hog the tall weeds and plant grass seed to grow more sustainable pasture grass for equines.
Events: help us plan and implement programs and activities for guests or groups.